New Team Members Add Value and Expertise to Churchill's HUD Team
CLEARWATER, FL, December 14, 2021 — Churchill Mortgage Investment LLC, a wholly owned subsidiary of Churchill Stateside Group, LLC, is pleased to announce the hiring of Julie Tyler as FHA Deputy Chief Underwriter and Amy Kurto as FHA Loan Processor.
Julie Tyler, M.A.S. – FHA Deputy Chief Underwriter: Julie joins Churchill Mortgage Investment LLC as a Deputy FHA Chief Underwriter with over 30 years of real estate experience.
Julie received her HUD MAP and LEAN Underwriter Certifications in 2003 and worked as an underwriter before being promoted to Deputy Chief Underwriter then to Chief Underwriter. Her most recent position was with BB&T (now Truist) eventually rising to the position of Deputy Chief Underwriter.
She has extensive experience underwriting loans for all of the HUD MAP programs including 223(f), 221(d)(4) NC/SR, 223(a)(7), 202/223(f), and 221(d)(4) RAD transactions. Julie also has significant experience with the HUD LEAN programs and has successfully underwritten and closed 232 New Construction, 232/223(f), and 232/223(a)(7) transactions.
Julie began her lengthy career in real estate as an appraiser for a local Baltimore-based investment banking firm eventually earning her MAI designation in 1991.
Julie holds a Master's Degree in Business (M.A.S.) from the Johns Hopkins University in Baltimore, Maryland. She received her undergraduate degree from Assumption College, graduating with a B.S. degree in Economics.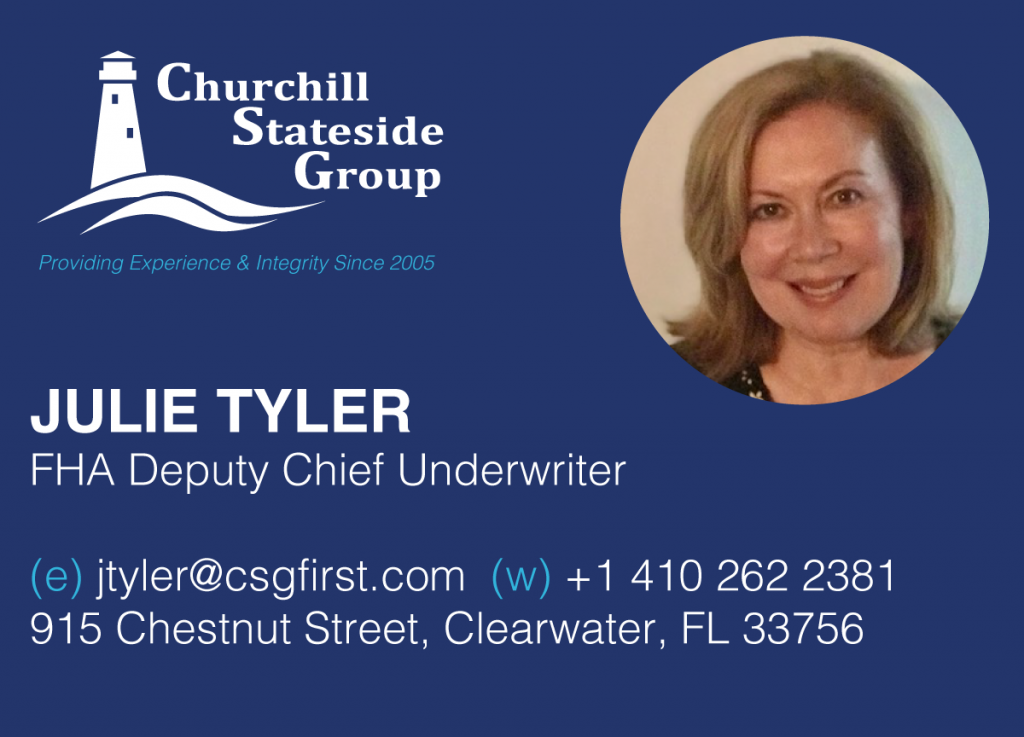 Amy Kurto – FHA Loan Processor: Amy joins Churchill Mortgage Investment LLC as a Loan Processor with over a decade of HUD experience as a loan processor and a FHA-approved Construction Loan Administrator. Along with her extensive Risk Analysis background managing insurance compliance, she has held numerous roles preparing Freddie Mac and Fannie Mae applications. Amy brings LIHTC, multifamily, bond, debt, and healthcare expertise to her new role at Churchill. She will be an integral part in assisting our borrowers, underwriters and closers with the collection and review of due diligence for our FHA transactions.
CEO Keith J. Gloeckl (GLEK-el) stated "The Churchill Family is extremely pleased to have Julie and Amy as new additions to the Churchill Team. They are both highly qualified and experienced professionals that bring additional support to our growing HUD Multifamily and Healthcare Group."
Marie Gottschlich, FHA Chief Underwriter for Churchill Mortgage Investment LLC, added "We are very excited to have Julie and Amy on our team. Their experience and expertise will help provide even better customer service to our clients."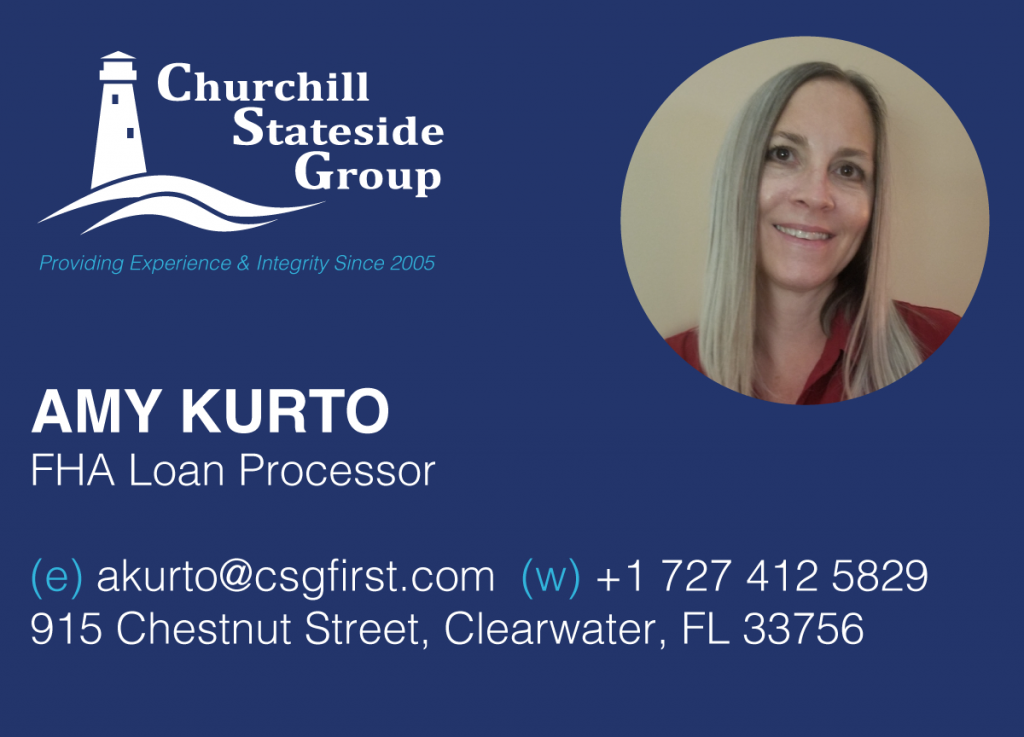 About Churchill Stateside Group
Churchill Stateside Group and its wholly owned affiliates (CSG) serve the affordable housing and renewable energy industries. CSG sponsors tax credit equity investment funds for institutional investors and provides a variety of construction, permanent, and bondfinancing solutions. With over $3 Billion of assets under management, CSG has long-standing and successful investment relationships with numerous corporate investors and pension funds. The company's investor and developer clients benefit from our experienced staff, prominent and proactive senior leadership, and attractive debt and equity platforms. The company, through its subsidiary Churchill Mortgage Investment LLC, is an approved USDA Rural Development and HUD/FHA MAP and LEAN lender and Ginnie Mae Issuer.
© 2021 Churchill Stateside Group. All rights reserved. Churchill Stateside Securities, LLC is a wholly-owned by Churchill Stateside Group, LLC. Securities are offer though Churchill Stateside Securities, LLC, member FINRA/SIPC. Investing involves the risk of loss. Past performance is not indicative of future results.
For more information, please visit www.CSGfirst.com.
Read the press release here.