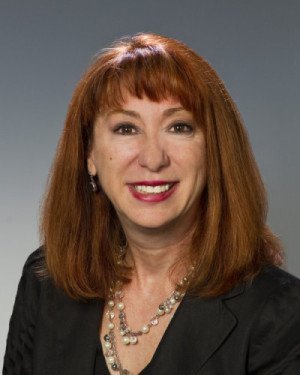 Fast Growing Industry Company Strengthens Resources
Churchill Stateside Group (CSG) and its wholly owned subsidiary, Churchill Mortgage Investment (CMI) is proud to welcome and announce Wendy Stamnas has joined our team as Senior Vice President, FHA Chief Underwriter. Wendy is Multifamily Accelerated Processing (MAP) and LEAN management process approved. She is responsible for screening, underwriting and closing HUD MAP and LEAN transactions. Additionally, she will assist in creating Multifamily and LEAN underwriting policy, training staff, supporting loan originations, ensuring quality control procedures are met, and serving as CSG's representative to HUD as well as the industry.
Ms. Stamnas substantially strengthens the resources of the CSG Team with more than 27 years of experience in commercial real estate including underwriting, originations, portfolio management, screening, and closing FHA, Fannie Mae, conduit loans and all MAP and 232 Programs. She has previously underwritten or overseen more than $1 billion in FHA insured loans that closed under all FHA programs nationwide. Her accomplishments include developing new process models for underwriting, tracking, efficient analysis and delivery of final products to HUD.
Churchill Stateside Group CEO, Keith Gloeckl stated, "We are very pleased to have Wendy as a member of our team and certainly demonstrates Churchill's commitment to attract highly competent and dedicated professionals in order to provide high quality service to our borrowers/developers." Rex Tilley, SVP/Chief Credit Officer said, "Wendy's wealth of experience and industry knowledge has immediately made her a key addition to Churchill Stateside Group. Her appointment is a sign of CSG's commitment to becoming a successful FHA lender on a nationwide scale. I am confident Wendy will provide and implement high quality financing solutions for our clients."
Prior to joining CSG in October 2013, Ms. Stamnas served as Chief Underwriter for Metropolitan Funding Corp. beginning August 2009. She earned the FHA construction loan administrator designation in June 2010. From 2003 to 2009, Ms. Stamnas was FHA Chief Underwriter at Arbor Commercial Mortgage, LLC. She reviewed all FHA Insured loan application packages for quality control prior to submission. She underwrote all Fannie Mae Senior Housing transactions and was a member of the FHA Credit Committee. From 1999 to 2002, Ms. Stamnas was Chief Underwriter for Rockport Mortgage Corporation where she underwrote FHA/MAP, Fannie Mae, and conventional loans for multifamily and healthcare projects nationwide.
Ms. Stamnas served the U.S. Department of Housing and Urban Development from 1991 to 1999, beginning as a Regional Economist in Boston, MA from 1991 to 1996 and then as Project Manager for the Special Workout Assistance Team (SWAT) in Washington, DC until 1999 where she worked on troubled loans. Previously she worked in Housing Development at the Boston Redevelopment Authority. She is President of the Eastern Lenders Association, a member of Affordable Tax Credit Coalition, and an active member of MBA.
THIS IS NOT AN OFFER OR SOLICITATION TO BUY/SELL SECURITIES. THE MATERIAL PRESENTED IN THIS RELEASE IS FOR INFORMATIONAL PURPOSES ONLY AND SHOULD NOT BE CONSTRUED AS AN OFFER, OR SOLICITATION OF AN OFFER, TO BUY OR SELL SECURITIES WHETHER GENERALLY OR IN ANY STATE OR OTHER JURISDICTION WHERE THE OFFER OR SALE IS NOT PERMITTED.
About Churchill Stateside Group
Churchill Stateside Group and its wholly owned affiliates (CSG) serve the affordable housing and renewable energy industries. CSG sponsors tax credit equity investment funds for institutional investors and provides a variety of construction and permanent financing solutions. The company's investor and developer clients benefit from our experienced staff, prominent and proactive senior leadership, and attractive debt and equity platforms. CSG has long-standing and successful investment relationships with numerous corporate investors, pension funds, and insurance companies. The company is also an approved USDA Rural Development and HUD MAP lender. CSG pursues high quality lending and investment opportunities across the nation.